Since its creation in 1997, Tables & Auberges de France has been dedicated to offering consumers an ever greater choice (adding new member hotels and restaurants, incorporating local craft producers and suppliers, etc.) and to responding to developments in society. To this end the federation has put in place new environmentally friendly initiatives, namely the Green Chef and the Gourmet Breakfast.
GREEN CHEF :
The Green Chef label is part of our pragmatic and environmentally friendly approach to the challenges of today. The aim of this sustainable strategy is to make real savings and combat food waste while improving profit margins and winning the loyalty of a clientele that is increasingly sensitive to environmental issues.
Tables & Auberges has therefore developed a questionnaire to find out about the commitment of hotels and restaurants to eco-responsible policies.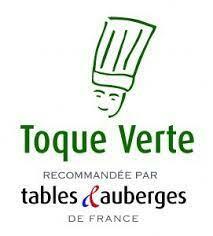 The criteria assessed in the questionnaire are based on three themes:
The implementation of waste management policies and strategies for dealing with left over.
Menus that emphasise sustainability and nutritional quality
Strategies for the efficient use of energy and water in hotels and restaurants.
Establishments responding favourably to this questionnaire are marked with a Green Chef (Toque Verte) symbol and are awarded 1, 2 or 3 chef's hats according to their level of commitment.
1 Green Hat = Committed to an Eco-responsible Approach
2 Green Hats = Outstanding Eco-responsible Approach
3 Green Hats = Exceptional Eco-responsible Approach
In addition to these distinctions, the hotels and restaurants concerned are included on the Green Chef Eco-responsible Gourmet Route.
GOURMET BREAKFAST:
The Gourmet Breakfast concept is part of a professional, commercial and heritage strategy to promote the service offered by our independent hotels. 72% of guests choose their hotel according to the quality of the breakfast (Source : Coach Omnium). A good breakfast inspires loyalty in customers and professional hoteliers need to give it the attention it deserves.
The ethos of Tables & Auberges is eating well from morning onwards and to this end we want to enhance our breakfast "product" as a way of promoting the brand image of the hotels to their customers.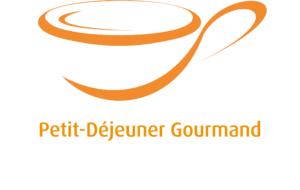 Breakfast is not an extra but all the opposite; it is an essential service, an opportunity to act as a real lever for development while allowing us to better promote the identity of our selected hotels.
Nowadays, local and seasonal products are determining factors in the choices of many consumers. This is why our initiative to promote the Gourmet Breakfast emphasises the use of local produce and offers a new high quality alternative at the beginning of the day.
The decision to award the Tables & Auberges Gourmet Breakfast label to independent hotels is based on the following criteria:
The welcome offered to guests and the layout and décor of the breakfast room
Creativity and the effective use of local and craftmade ingredients
Tables & Auberges hotels that meet the required standards are awarded the Gourmet Breakfast distinction indicated by one, two or three Cups.
1 Cup: Quality Gourmet Breakfast
2 Cups : Remarkable Gourmet Breakfast
3 Cups : Exceptional Gourmet Breakfast
The Gourmet Breakfast Route, created in 2015, and the annual Gourmet Breakfast Trophy, inaugurated in 2017 by Tables & Auberges de France, are part of this promotional strategy. Environmentally friendly local suppliers and craft producers play a major role in the concept of the Sustainable Gourmet Breakfast.
LOCAL SUPPLIERS AND CRAFT PRODUCERS:
They are somewhere near you and they represent a mosaic of regional talents. They are the Local Craft producers & Suppliers: the people who grow, produce, make and cook authentic local products. The short transport circuits represent a multitude of trades that we must preserve by encouraging consumption at or close to source. The general trend, in the spirit of those chefs who have always worked with the best regional products, is now to consume locally. Consume perhaps less… but better!
As part of this context, Tables & Auberges champions the know-how that is closely linked to the professions we promote, and which is the pride of our heritage. Finding the right ingredients is not always easy. To help you identify them, we offer you a selection based on the recommendations of our members. All these artisans and producers sell directly or to order, deliver their products ot arrange collection from their farms; make them available in markets or through local shops, etc. Let's reconnect with all our territories in the most beneficial way possible: by giving meaning to our purchases and by supporting the art of good living both in France and abroad.